Alto bedside table
Material: Bedside Table is made of veneered MDF d = 19 mm, combined with the massive steamed beech.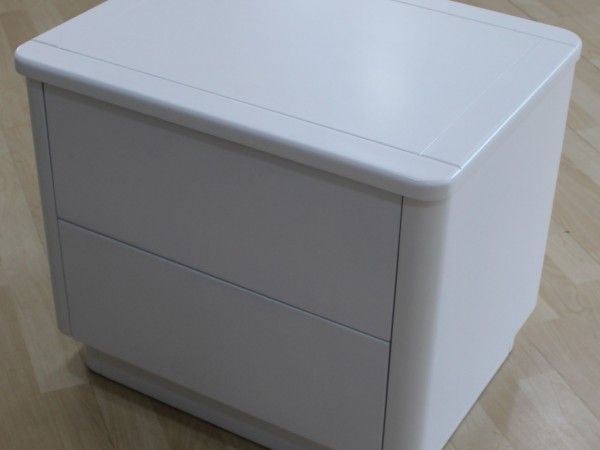 51 x 40,5 x 45,5 cm
Drawers are made of beech plywood, d = 12 mm. Skaters are ordinary (Hettich), length 35 cm. Drawers are opened by push systems (Hettich). The elements are connected "Lamello" system, with the use of adhesive.
Coloring is done with a water-based and coating is done with polyurethane varnish or water, by choice.