King bedside table
Material: Plate and side chair night they ate frames covered with veneered MDF d = 4mm. Forehead drawers are made of veneered MDF d = 19mm.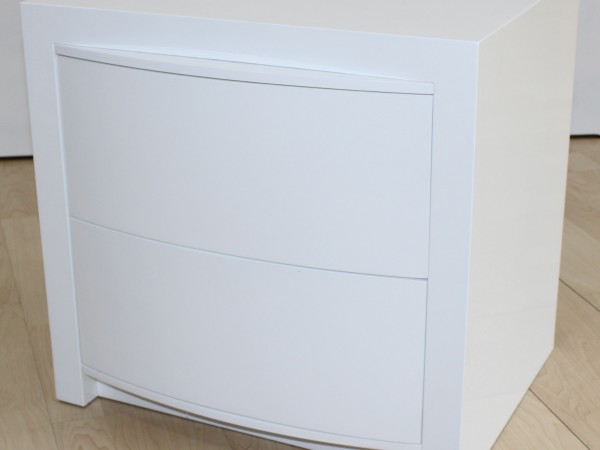 52.5 x 38 x 50 cm
Slats are made of beech plywood, d = 12 mm. Skaters are ordinary (Hettich), length 35cm. The elements are connected "Lamello" system with the use of adhesive.
Staining is done in water based paints for painting is done with polyurethane varnish or water, by choice.